What can therapy help with?
Anxiety is a normal and needed response, which evolved to keep us safe when in danger. However, sometimes, anxiety can be triggered in situations where there is no immediate threat. This can also be influenced by uncertainty or unpredictability in our environment. Over time, this can impact on our daily functioning, our moods, our thoughts and our relationships. I can work with you to find ways to help you to reduce your levels of anxiety, cope better overall and find ways to challenge situations that make you feel anxious. I can also support you if you are experiences phobias.
It is normal for our moods to fluctuate, however, when this goes on for long periods of time, this can impact on our day to day life. It may also impact on our motivation, concentration, memory and negative thoughts. Depression can be treated by medication, therapy or a combination of both. I will work with you to ascertain you level of low mood and formulate a plan around developing positive coping strategies and sources of support. Please note, that you can also speak to your GP if you have noticed a shift in your mood or if you suspect that you may be experiencing depression.
Stress (including work related stress)
Stress is a normal part of life, but if experienced at too much of an intense level, for too long then this can become toxic for us and can also lead to burnout. This is where we feel constantly stressed for prolonged periods of time and have limited access to support. We might also experience frequent health concerns, changes to our mood, social isolation, loss in productivity and negative thinking patterns. I can work with you to identify the triggers for your stress and practical stress reduction techniques that you can utilise.
Trauma can occur for a number of reasons. It may be linked to a specific incident or a series of incidents. It can have associated symptoms such as distress, flashbacks, nightmares and dissociation. It can impact on how safe we feel or how much we trust others. It can lead to us avoiding certain places, people or situations. Whatever the reason for trauma, I will work with you to identify what it is that you would like to process and achieve and we will work in a collaborative and safe way to support you with exploring the trauma. I always focus on ensuring that you feel safe and have strategies to regulate your emotions and ground yourself.
You may wish to utilise the therapeutic space to work on your levels of confidence or self esteem. We all have values that we have internalised about ourselves. Sometimes these work for us and at other times they may undermine our capabilities. We can internalise negative beliefs about ourselves or find ourselves being self critical. In the long run, this doesn't help us to reach our full potential. If you have noticed these negative self beliefs, I can work with you to explore what they are, when they might arise and how you can challenge them in order to create a more balanced (or even positive!) view of yourself.
Anger is not a "good" or "bad" emotion. It is there to signal to us how we are feeling and it serves a protective function. It is important to help us survive, but it can be overwhelming and feel hard to make sense of anger sometimes. Although it's completely fine to feel angry, we may sometimes need some support in finding more constructive and safer ways to express anger. If anger has been affecting your life, moods or relationships, I can provide a safe space to explore this with you. This will help you to understand what anger means for you, the triggers for your anger and safer ways to express what you need and how you feel. This will help to challenge any self-destructive behaviours that you may have created.
As humans, we are relational beings. This means that relationships can form a key part of our lives and they can influence how we see ourselves. This can range from family, to friends, to colleagues to romantic partners.  We can also carry patterns, anxieties, fears and core beliefs into our relationships which, at times, can create conflict. We may also notice that we have repeating patterns in each of our relationships that don't work for us in the long term or that we tend to play certain roles in our relationships. At times, healthy boundaries may also be a concern for us. Whether you are currently in a relationship, seeking one, or would like to explore the impact of relationships on you, I can support you in this journey.
Therapy can be a great space for self-development. It can give you a non-judgemental space to reflect on who you are in this moment, what it is that you need, what life changes you may wish to make and a chance to understand your pattern of relating to the world. It can also be a space to understand how your experiences may have shaped you so that you can make more empowered choices around the decisions that feel right for you in the now. Knowing ourselves is an important part of understanding how we can live our most authentic life.
Accreditation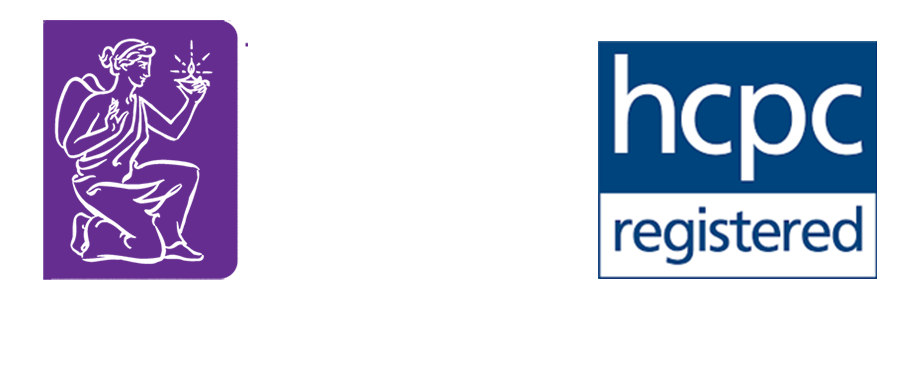 Awards